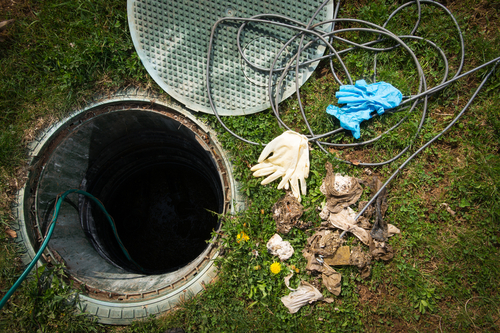 Is your tank due for septic pumping in Motley, MN? A.S.A.P. Affordable Septic and Pumping Services provides this service to give you peace of mind about the balance within the tank. We make sure any buildups or inorganic debris are removed, so your tank can function with optimal efficiency.
Tank Pumping Explained
By design, septic tank systems are fairly simple. All drains in the home converge to a single pipe that leads to the septic tank buried outside. When the waste water from your toilets, shower sinks and washing machines leave your house, it's combined. When it hits the septic tank, however, it begins to separate. The heaviest matter (called sludge) sinks to the bottom. This sludge needs to be pumped out periodically for the tank to properly process wastewater.
When sludge is removed, it enables the tank to rebalance. This means quicker processing of wastewater and other soluble materials, with a lower chance of leach field flooding or backflow caused by overflow of the tank itself. More efficient operation is the driving reason behind pumping as a necessary septic service in Motley, MN.
Grease Trap Pumping
For homes and commercial facilities that utilize a grease trap, our team is able available for grease trap pumping. We handle vacuum pumping quickly and thoroughly leaving you with a trap that's clean and ready for continued use. Our clients include restaurants, trailer parks and other commercial facilities with grease traps.
Emergency Services Available
If you notice effluent backflow in your home or are having a problem with a flooded leach field, waste no time in calling us for septic pumping. These situations indicate a tank that's overdue for pumping and one that needs relief before it starts to become unsafe.
Reach our team today at 218-296-3190 to inquire about a septic pumping schedule for your tank or to. inquire about grease trap services.