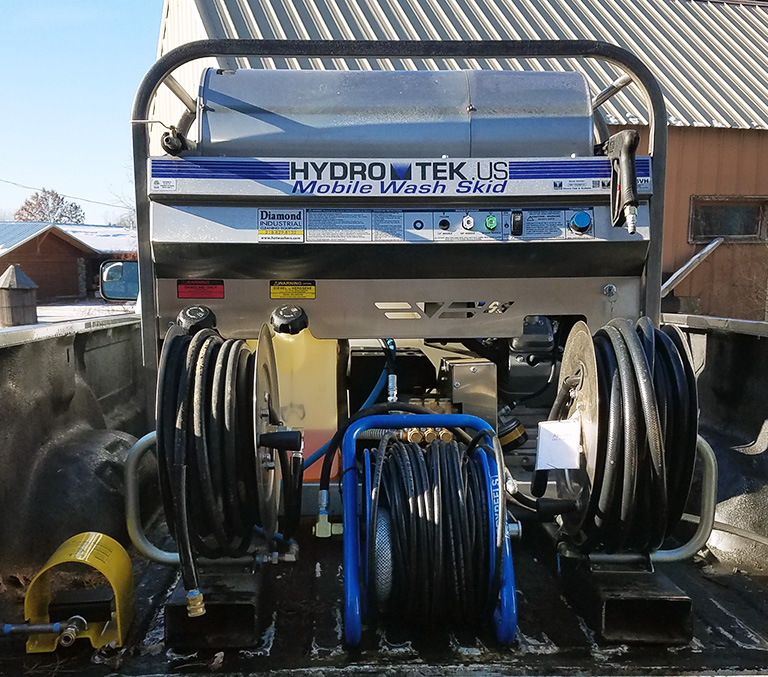 Line jetting is the smart, efficient way to clear your home or business' water and sewer lines. A.S.A.P. Affordable Septic and Pumping Services uses high-pressure jets to clear away any blockages, debris or impediments, leaving you with lines that are clear and operating at their fullest capacity. Sewer jetting in Motley, MN can be utilized in a variety of situations, including:
Removal of blockages and debris
Removal of calcification and other buildups
Destruction of tree roots
Melting ice and thawing pipes
We offer both supply line and drain jetting in Motley, MN, to help you handle problems on both sides of plumbing. This ensures you're able to get the water supply and proper drainage you need to avoid everything from impeded tap flow to clogged drains.
Wintertime Jetting Services
In winter, plumbing obstructions can become severe. Stagnant water in pipes can freeze, creating ice dams that expand to block any water flow to your taps or down your drains. Worse still, expanding ice can cause pipe fractures or bursts. These obstructions need to be quickly and properly removed before they cause real damage.
A.S.A.P. Affordable Septic and Pumping Services uses high-pressure jetting services to completely melt and absolve ice damming and blockages, to ensure the integrity of your plumbing throughout the winter season.
Emergency Line Jetting
Blockages and backups can rear their ugly heads at any time, day or night. As soon as you notice issues, it's important to call us for line jetting. We'll come to you 24/7 to deliver jetting services, removing blockages before they have a chance to get worse.
For more information about line jetting or to inquire about the benefits of this service and how it may impact your home or business, contact us today by calling 218-296-3190. We'll make quick work of any unseen problems deep within your water or sewer lines.