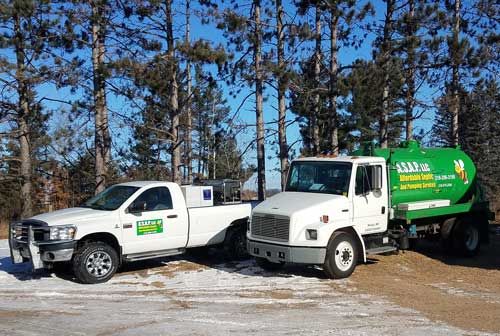 A.S.A.P. Affordable Septic and Pumping Services is equipped to provide customers with a full scope of septic services, including pumping, cleaning and other maintenance. Contact us for line jetting, septic pump replacement and more, including grease trap pumping. We're available 24/7 for emergency repairs, and always work quickly and accurately to provide our customers with solutions that save them money.
Get Rapid, Reliable Septic Service
We're available for service throughout Motley, MN and the surrounding areas, up to 30 miles away. Reach us through the simple contact form below for information about our capabilities or by phone at 218-296-3190 for emergency service.